Yet again, another free affiliate program that claims to help you in generating money for free! The Rapid Profit Machine claims to be a free marketing system that includes a training program and an affiliate marketing sales funnel developed by James Neville-Taylor.
Only one problem: It is NOT free (read on to find out)
It tells you how to do affiliate marketing, post ads, and increase sales. Also, the RPM website helps you to link up the same funnel with your Builderall account and start affiliate marketing.
I'll be up front with you. Aside from my concerns of the "hidden pricing," I am biased against affiliate marketing. So you should understand it will affect what I write here. My main concern is this: Since you only make money by selling someone else's product, the product owners may not pay you. They may change their commission structure. They may remove their products from the market. I have PERSONALLY had all these things happen. Instead, learn a business model that puts you in total control. You keep all the profits and you own all the products. And it takes less time to setup than a Rapid Profit Machine business. It uses a loophole in the google maps system to get you autopilot monthly payments. Video Here.
My own teenage kids even make money with this business model!
Now, you're probably thinking, is this legit or a new scam? Well, let's find out together, shall we?
James Neville-Taylor: The Brain Behind Rapid Profit Machine
From a suicidal addict to one of the most successful affiliate marketers, James Neville-Taylor has seen many ups and downs in his life. He is the creator and founder of Rapid Profit Machine. The man has over 10 years of experience in affiliate marketing and other online money-making platforms.
He is passionate about conversion optimization and tries his best to create legit platforms on various social media to help people in achieving success online. Right now, James Neville-Taylor is the top affiliate of the platform Builderall.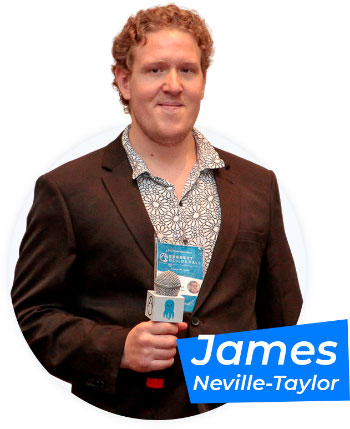 Not much is known about his net worth. But his official website says he has earned a 7-digit figure since his first suicidal attempt.
He is working continuously to create various ways to support people with no previous experience in online business and affiliate marketing to make their first move on the internet world. And we can all agree that he has successfully achieved his goal.
He helped hundreds of people to earn from their very first sales online with his training programs, emails, and affiliate systems. If you take a peek at his personal life, you'll understand why he's doing this. He has suffered from depression and anxiety for a long time and had to depend on others during that period.
But now, James can do almost nothing while staying at home and still earn thousands each month on complete autopilot. Now that's truly inspiring, isn't it?
What's Inside the Rapid Profit Machine's Official Website?
When you enter the website, it asks for your email right off the bat. From the home page, you can see Rapid Profit Machine's Privacy policy, DMCA policy, Terms & Conditions, and a few other options. You'll also get a contact option in case you have any questions about their policies.
After you provide your email, it will take you to a new page and introduce you to the first step to creating your affiliate marketing account on Builderall. This is where the TRUE pricing comes in.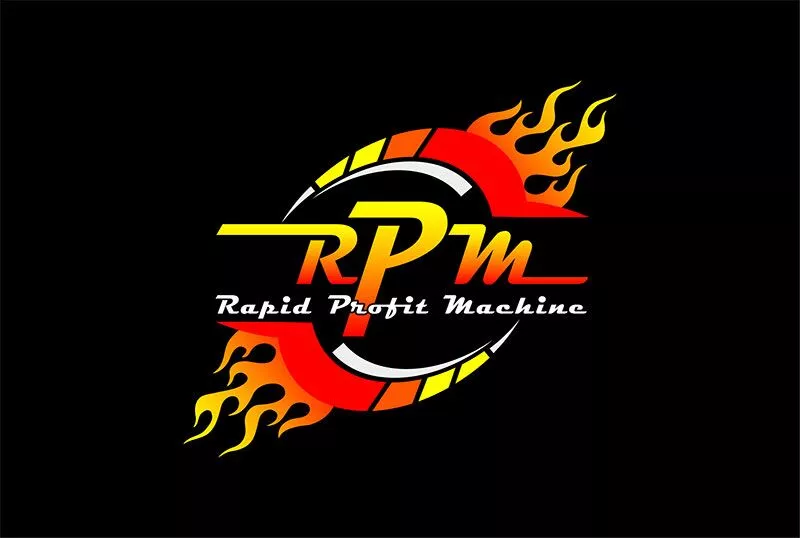 You'll get a video message from James Neville-Taylor on each step, explaining how to proceed and what to expect from his system. On each page, you'll get a bunch of written and video reviews from real users of RPM.
In step two, you have to create your own Builderall account for free. The next step requires just one click to import your free machine and download the system on your Builderall account. You'll also find a link to join RPM's official Facebook group and interact with other users.
Overall, the website is easy to operate and includes almost every information you need about the Rapid Profit Machine.
What Can You Learn from Rapid Profit Machine's Training Program?
First things first, check out the intro video from James Neville-Taylor to get a better understanding of the program. Below are the 5 lessons you'll learn in the training program.
Basics of Affiliate Marketing
This lesson includes all you need to know about affiliate marketing, including what affiliate marketing is, what its benefits are, and how paid traffic generation is different from the free ones.
You'll also learn how to search for and choose the right product and the importance of using the bridge and squeeze pages.
Ninja Mind Hacks
In this module, you'll get to know the mindset of successful business owners. This module is particularly helpful for beginners as it teaches you how to set your goals and overcome your fears. It inspires you to shrug off your concerns and take the risk.
Buy Traffic
Here, you get the chance to directly buy traffic for your site from James. Here you need to be careful, though. Even if you achieve great traffic and high converting offers, there's no guarantee your products will be sold instantly. You can skip purchasing traffic in case you find it too risky and move to the next module.
Facebook Organic
If you want to sell your products via Facebook without spending your money, this part will help you a lot. Here, you'll learn how to achieve leads using various Facebook groups.
You have to apply the organic methods in this case as you don't want to spend any extra money. This module teaches you everything about the Facebook algorithm and various types of Facebook groups.
Solo Ads
Lastly, this module covers everything about solo ads. Skip this part. Solo ads are NOT recommended unless you really know what you are doing. They seem like a good idea but it is very easy to lose your shirt and make nothing from them.
How Can You Earn Using the Rapid Profit Machine?
Apart from the training course, there's another way to make money from RPM. Here's how it works –
In your account, you'll get a few templates for promoting RPM on various platforms. There will also be some affiliate links updated automatically on your profile from which you can get a commission.
You have to use the templates to promote RPM's landing page to other people using the paid or free traffic methods. As I have mentioned before, you can always purchase traffic from James.
Whenever someone opens a new account using Builderall and connects to a payment plan, you'll get paid.
If someone purchases other products that James represents in his training program, you'll receive commissions.
Is Rapid Profit Machine Legit or a Scam? – My Honest Verdict
It MIGHT be a legit profitable affiliate system that can help you to start your own business online. But it is difficult for me to get past the issue of the hidden pricing.

What sticks like a sore thumb to me is the fact that the system claims to be free, but in reality, it's not. You'll need to run your Builderall account to access the system, and Builderall is free during the 14 days trial period only. So, after a few days, you have to pay a small amount to get your startup running.
Also, you have to get recruits for the program or sell RPM's products to achieve a commission. So, can you convince new people to join the program? If yes, then I don't see any problem in giving Rapid Profit Machine a chance.
RPM has a 30-day refund policy, and you'll get a full refund in case you choose not to continue with it.
However, it can be somewhat misleading as the programs are marketed as free, and that's not completely true.