If you've researched making money at home, no doubt you're familiar with Amazon's FBA (Fulfillment by Amazon) program. It can be a great way of earning passive income. The Rainmaker Challenge course claims to be the perfect mentorship for anyone who wants to get involved with FBA. It's a "crash course" that guides you through setting up your Amazon account, picking the right products, and marketing properly so you can start making passive income with a minimal time investment. But is it worth it? Read on to find out.
But before I get into my review of the Rainmaker Challenge, I need to be up front with you: I have major concerns with this business model. I have personal experience selling on Amazon, and I don't recommend it to beginners.
Why? If you are new to making money online, you really need a more beginner friendly business model. It takes serious marketing chops to succeed on Amazon, and it is much more difficult than it once was. You you need a business model that pays you on autopilot without having to continually hustle to find new products to promote, deal with sales tax, refunds, shipping, etc.. Check out this video that shows you how to setup an autopilot business using google maps.
Here's a video of my daughter's business using this :
Click Here to Get The Course My Daughter Used.
The course my daughter used above is much better than the Rainmaker Challenge. But since you are here to learn about the Rainmaker Challenge, lets get back to our review of that:
Who are Stephen and Chelsey Diaz- the Masterminds of Rainmaker Challenge?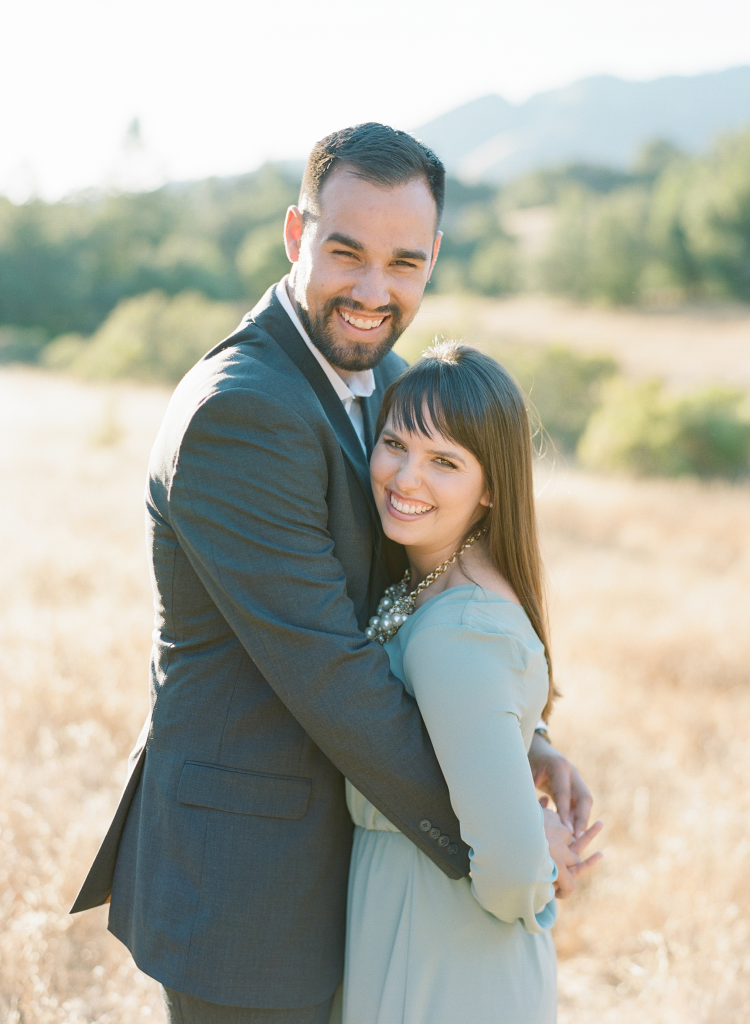 Stephen and Chelsey Diaz founded the Rainmaker Academy in 2017, and target anyone who wants to stay at home and make passive income. They seem to attempt to appeal to moms in particular, listing the "kinds of moms" that their product is for right on the main sales page. The majority of testimonials on the site are from stay-at-home-moms, although there are a couple of guys sprinkled in.
They themselves come from a photography and film background but wanted something different, apparently. According to their story, Stephen started making $20 a month selling on Amazon, and from there got involved in FBA. It wasn't long before he got Chelsea involved, and they developed the Rainmaker Challenge.
What is the Rainmaker Challenge?
The Rainmaker challenge is a program claiming to offer training on how to use Amazon's FBA program to earn passive income. There are daily sessions with coaches, with a panic-inducing ticker running at the bottom of their home page counting down to the next session. They really push the 'YOU'RE GOING TO MISS OUT' vibe to the point where I was a little put off.
Supposedly, the whole process takes place over a 7 day period, with different lessons being taught each day:
Day1: You learn about Amazon FBA, how much you must invest, and the time commitment required
Day 2: Learn how to do product research and four product qualifiers
Day 3: The coach illustrates how to do product research using examples
Day 4: You learn how to source products from manufacturers
Day 5: You learn how to grow your income to six figures
Day 6: The coach explains how to fund the business
Day 7: You learn how to set up an Amazon Seller account
What is the Cost of the Rainmaker Challenge Program?
The program costs $97 but offers a fifty-dollar "discount" allowing buyers to purchase it at $47. On top of the 7 days of training, they tout several "free" gifts: access to a Facebook community, a "fun" way to earn your money back (??), and daily text messages. Honestly, the last one just sounds like spam to me; I already get enough unsolicited text messages.
Does Rainmaker Challenge Have a Refund Policy?
The Rainmaker Challenge program refund policy states that you can receive a refund after two days if you haven't made ten times your investment, as long as you contact them within a certain window. This sounded too good to be true, as I know how long it can take to start making money selling on Amazon, even if you really know what you're doing… and it sounds like yes, it's probably too good to be true. There were a LOT of complaints on Trustpilot.com by people claiming they couldn't get their money refunded. These were along with the people who invested a lot of $$ in their initial products and then couldn't make their money back. It's worth looking into, as a lot of the 5 star reviews felt a lot like paid reviews.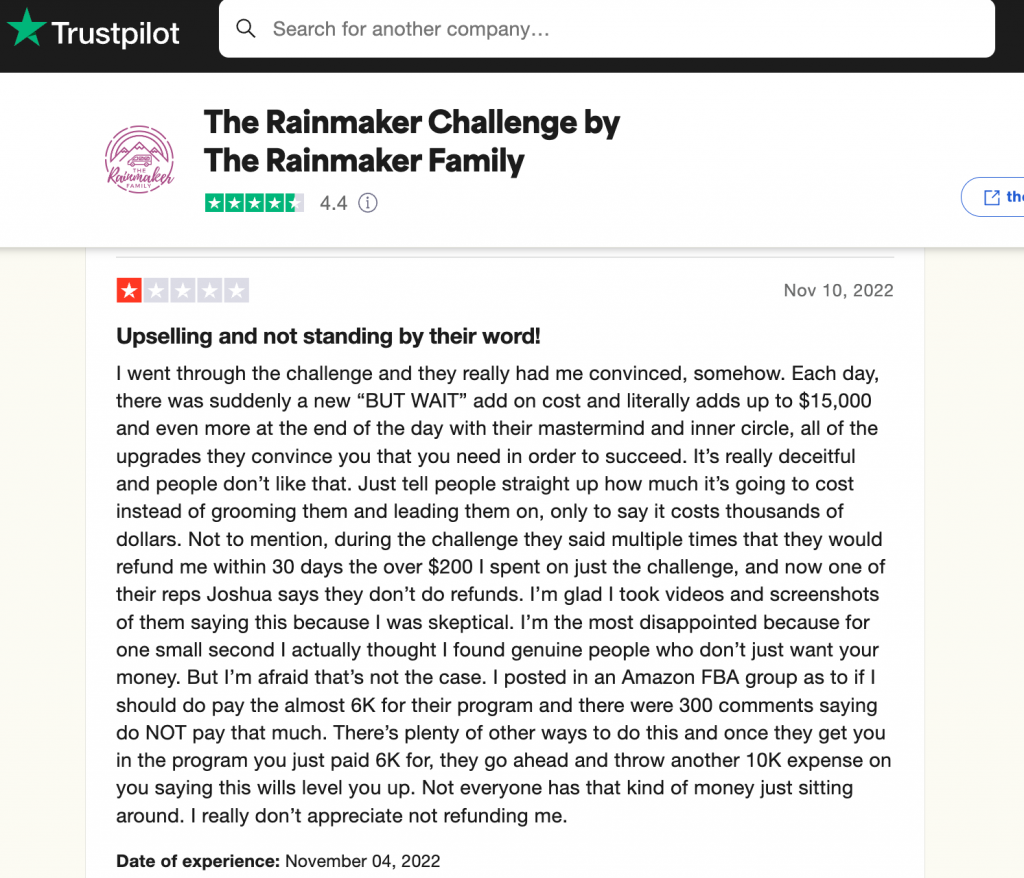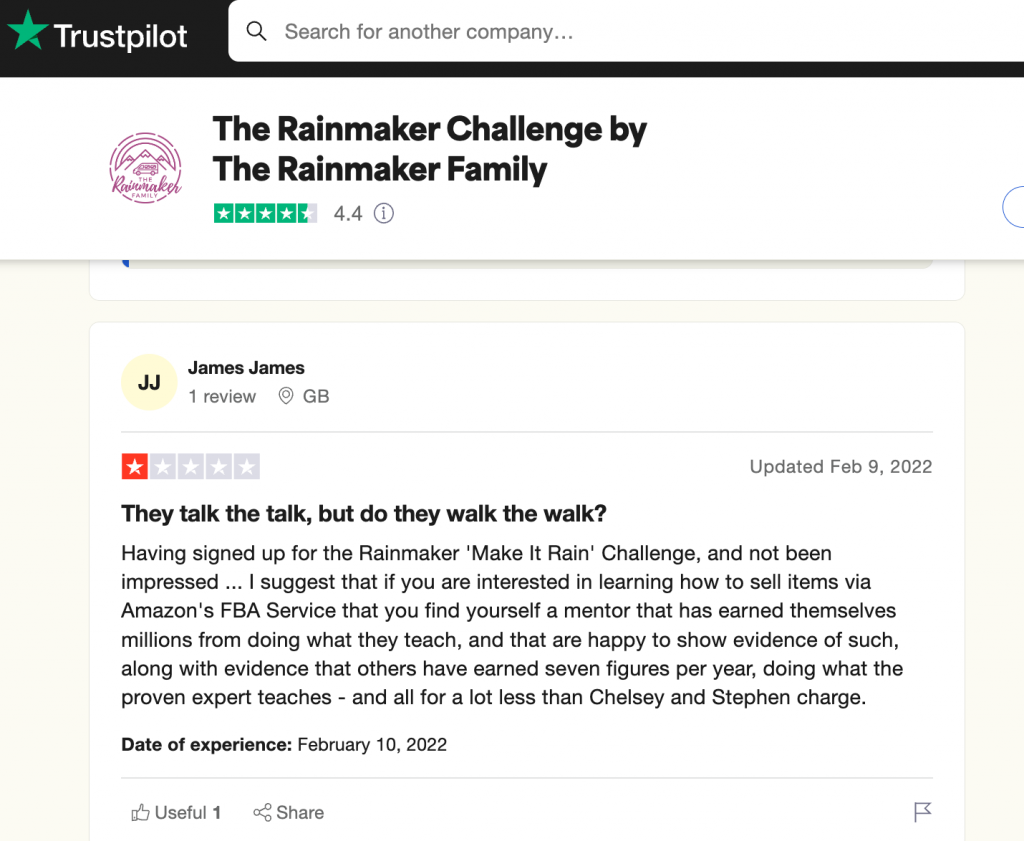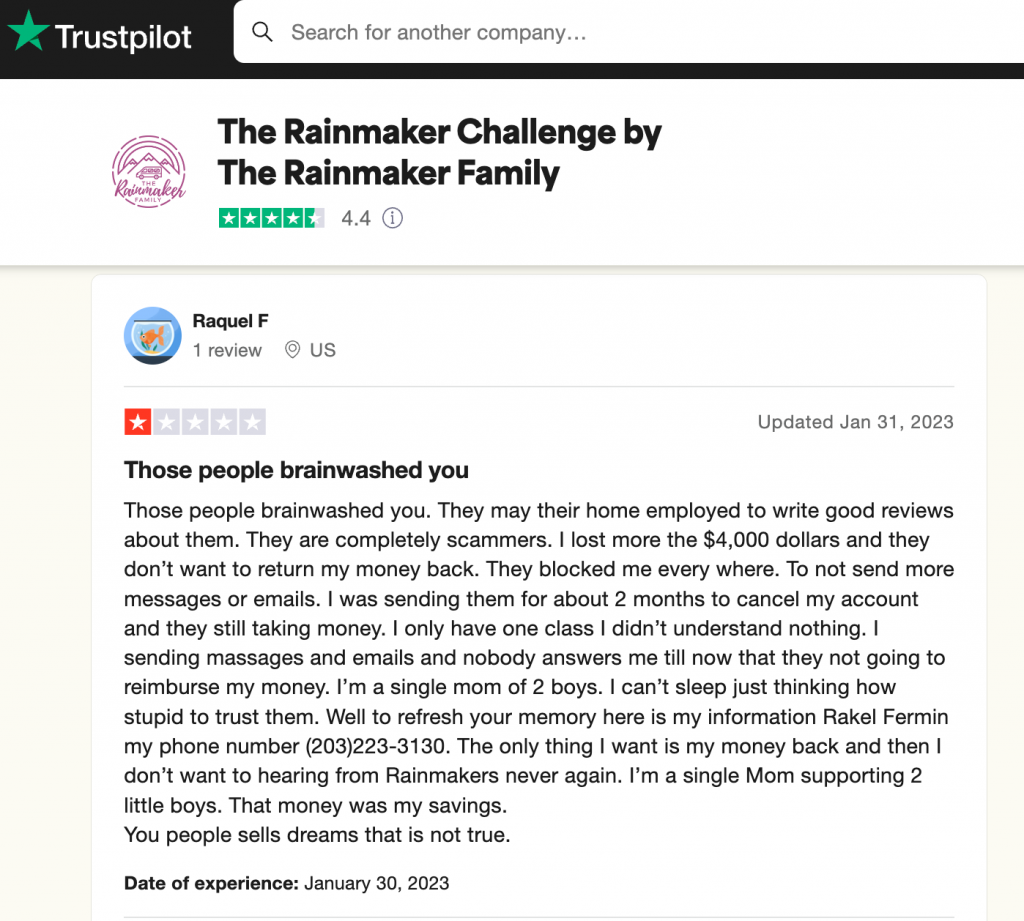 You get the idea. After reading through the reviews, I almost felt they target the SAHM market because it's a vulnerable one – not a lot of moms have the time or energy to challenge them if the program doesn't end up being profitable.
Should You Buy the Rainmaker Challenge? My Verdict
It's a tough one, because no doubt that FBA can be profitable. But I don't think a 7 Day program is going to magically help anyone turn a profit, let alone pull in a hefty passive income. If you're ready to sink a lot of time (way more than a week) and a lot of money (like 5K) into really giving FBA a go, you could use this as a starting point. But if you have that kind of time and money for a startup investment, I suggest finding a personal coach or mentor instead.
---
Related posts: