One of my students bought Amazing.com when it was still referred to as Amazing Selling Machine (ASM). He enrolled into the course because he wanted to get out of his day job and escape the rat race. I reached out to him (Rod) to do a review of this course, which has now been rebranded from Amazing Selling Machine (ASM) to "Amazing.com." His review is based on the current, new version of the course as shown in the screenshots of his login. Wondering who has the best Amazon FBA course? Here it is, the good, the bad, and the ugly!
But before I get into my review of Amazing Selling Machine (ASM)'s Course, I need to be up front with you: I have major concerns with this business model. I have personal experience selling on Amazon, and I don't recommend it to beginners.
Why? If you are new to making money online, you really need a more beginner friendly business model. It takes serious marketing chops to succeed on Amazon, and it is much more difficult than it once was. You you need a business model that pays you on autopilot without having to continually hustle to find new products to promote, deal with sales tax, refunds, shipping, etc.. Check out this video that shows you how to setup an autopilot business using google maps.
Here's a video of my daughter's business using this :
Click Here to Get The Course My Daughter Used.
The course my daughter used above is much better than Amazing Selling Machine. But since you are here to learn about Amazing Selling Machine, lets get back to our review of that:
Rod B says: ASM gives detailed training on how to make money online, selling your brand name products on the biggest online retailer in the world, Amazon. The sales pitch for this is that if one is brand new to ecommerce, Amazing Selling Machine (Amazing.com) is a simple business of buying (from local and foreign manufacturers, wholesalers, and suppliers) and then selling—with a good profit—physical products on Amazon, either via Fulfillment by Amazon (FBA) or Fulfillment by Merchant (FBM). Their rationale behind it is if one desires to engage in selling products online, it only makes sense to do it with the largest online ecommerce retailer in the world, Amazon.
But before I proceed with this review, I would like to make it clear that I do not hope to make money with this review simply because I am not one of their affiliates and you'll find no affiliate links in this review. This is just my honest review of ASM.
I was very new to the make money online space and I started the course with a lot of hope of "making it big" so I could finally leave my day job. So I set out following their instructions day to day and it was all I had on my mind. All my efforts were put to a halt when they started to give instructions that I should invest in this and that – meaning, there were other things to buy like sign up for another course on Facebook ads, buy a mentorship for ads, and the like.
How Much Does the Amazing Selling Machine Cost? (Amazing.com)
The cost is $4,997 for a lifetime access. If you can't swing the entire cost up front, you can pay it off over 6 months at $997/month.
The current version is Amazing Selling Machine 12: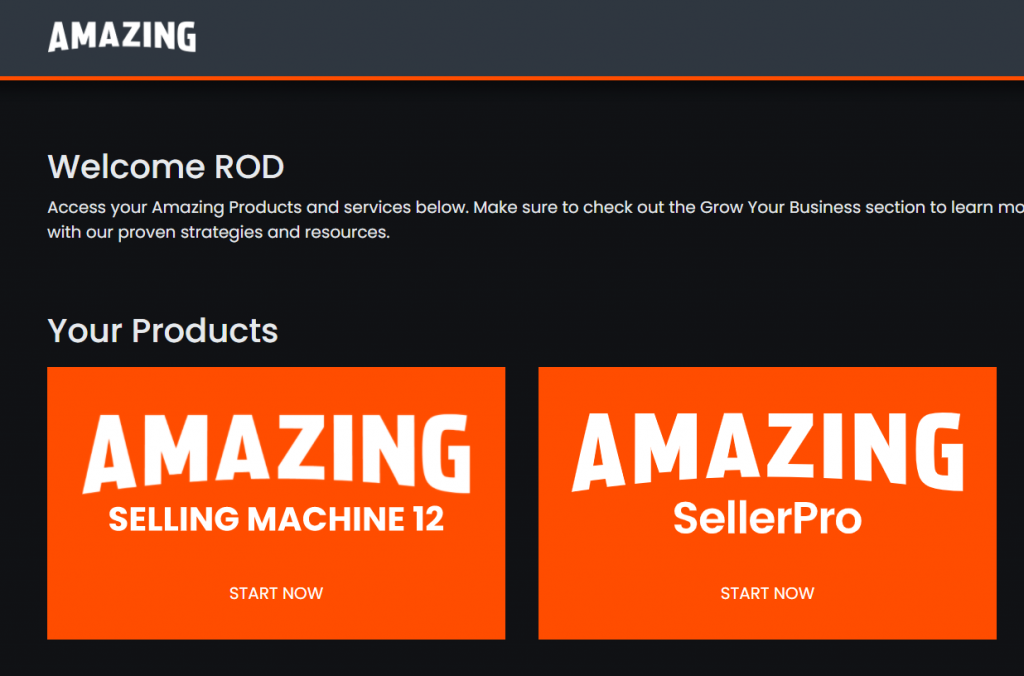 Here is the Amazing.com (ASM12) Member dashboard currently: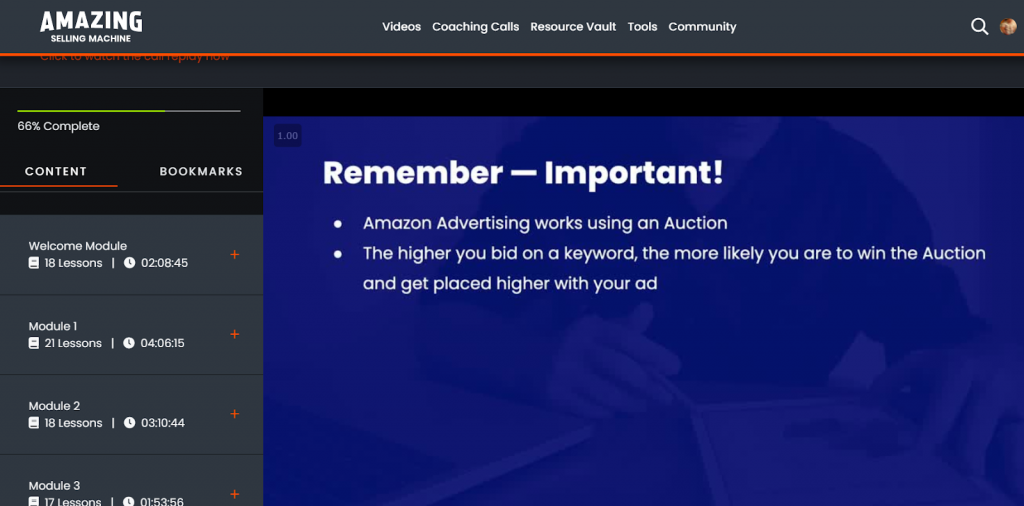 What is the best Amazon FBA Course 2021? Read this review to decide. Amazing Selling Machine (Amazing.com) teaches how to have your own work-at-home business, selling physical products on Amazon. In general, the course details:
(a) How to choose products that actually sell on Amazon; 
(b) Learning the operations A-to-Z;
(c) How to get the business take off;
(d) Defining & testing marketing methods; and finally
(e) How to scale it that it runs by itself.
When I started doing the course, it had this series that teaches how to distribute your popular and high-selling Amazon products to physical stores & retailers.
It has a total of 9 modules, with the introduction module having 18 lessons that tells how to navigate the member dashboard, the Amazon Seller Central overview, setup, and walkthrough.
Module 1 has 21 lessons and teaches about identifying profitable product opportunities, checking viability of the market, and choosing 3 hot seed products. This is a good guide for the course students, especially new beginners of eCommerce, particularly, selling physical products online. It's a module for when you're just starting to establish your Amazon business. Although this module presents the key ingredients of laying a good foundation of making money on Amazon. I think it's a bit too long, going into details that are covered in the next modules.
Module 2 teaches about how to make your product/s stand out and how to find a good, reliable supplier to work with. Here, they go over in general the basics of how to start a brand. My take on this module: They could have presented where to actually look for the best suppliers and which products to focus on instead of being very general about it.
Module 3 is about ordering your product inventory and creating your brand. details the supplier selection process and how to create your Amazon product listing.
Module 4 talks about launching your brand, setting up a brand website, creating a brand Facebook Page, establishing your brand's YouTube channel and Pinterest Board, and creating a lead capture page.
Module 5 talks about the components of a refined product listing and how to create it. This involves defining initial keywords, constructing a traffic-drawing title, creating a compelling, product listing, and calculating profitable product pricing, among others.
Module 6 gives an overview on how to launch a product in the Amazon marketplace. It provides a good pre-launch checklist that makes the student feel confident about his first product launch.
Module 7 talks about how to run a successful drop-shipping Amazon FBA business by doing the daily maintenance necessary such as fine-tuning your ads.
Module 8 is about managing inventory, launching more products, and scaling your business by going global. The student will boost the student's confidence in this online venture to run their successful Amazon FBA dropshipping business.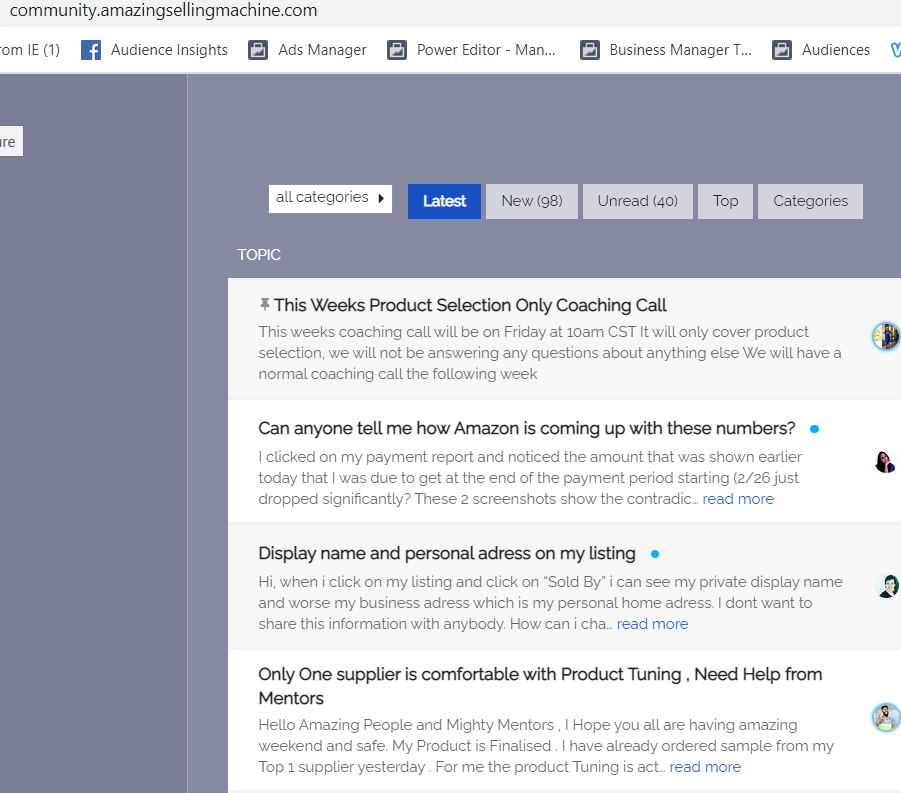 Pros and Cons of The Amazing Selling Machine (Amazing.com)
Pros:
Active support group (own forum),
Knowledgeable instructors
Course updated yearly
Resource vault
Product analyser app
Cons:
Facebook ads not discussed thoroughly,
Branding strategies minimal
Pricey add-ons (for myself lol!)
The amazing.com refund policy I think is very fair in that it offers a 30-day money-back guarantee. I have seen other Amazon courses and this is a fairly decent refund policy. Their coaching staff are very knowledgeable and have more than enough experience hence, they are very qualified to teach how to learn and implement the strategies for starting and running a successful and profitable Amazon business.
Is Amazing.com Legit?
Absolutely! The Amazing Selling Machine or amazing.com course is legit and not a hoax. If one has the money (or has access to loan the required financial outlay) and time to learn and go through the ropes of it, he could be on his way to establishing an almost set-and-forget successful drop-shipping online business using the biggest online retailer in the world, Amazon.
Is Amazing Selling Machine Worth the Money? (Amazing.com)
Would I recommend investing in it? The answer is yes, and no. It is said that one would need at least $10,000 to get this running (including the cost of the course, marketing expenses, plus inventory). Consider this when enrolling in the course. It is not a get-rich-quick type of course and one has to follow every step to make it worth the investment. You also need to have an eye for marketplace trends and be willing to go through some trial and error to hit on a product that will really sell well.
Is Amazon FBA worth it in 2021?
Amazon FBA is a legitimate business model that many people are doing successfully. My main warning about it is the cost of inventory and advertising can be high, before you really know if a product is going to take off and sell well. Considering the up front investment to get this going, and the ongoing cost of inventory, facebook ads, and more, you can see why I highly recommend a completely different business model: Lead Generation on Google Maps. The advantage of lead generation is there is almost no upfront cost (very small costs to setup a website and phone number) and almost no ongoing costs either. You don't have to deal with inventory, warehousing, staying on top of marketplace trends, amazon fees, or anything like that. Once you setup the website that is generating leads, you own that asset and you control all the traffic, instead of your business being held hostage by Amazon. Many of my students have setup lead generators using my training, and they have continued to produce income for YEARS, with very little ongoing work.
I highly recommend you go to this page to read about my recommended business model, and get a detailed training video of how to set it up: