If you want to get an Amazon automation service, then you've probably heard about Kevin David—the mastermind who set Amazon FBA businesses in motion.  
Frankly, on the surface, it might turn you off because of high starting costs, a shady website, zero engagement, and, let's face it—promises that sound too good to be true. 
Today we'll dig into all of that in our AMZDFY review and see if Kevin David is really as good as he says. Is AMZDFY legit or a scam? You'll find out soon enough.
But before I get into my review of Kevin David's AMZDFY, I need to be up front with you: I have major concerns with this business model. I have personal experience selling on Amazon, and I don't recommend it to beginners.
If you are new to making money online, you really need a more beginner friendly business model. It takes serious marketing chops to succeed on Amazon, and it is much more difficult than it once was. You you need a business model that pays you on autopilot without having to continually hustle to find new products to promote, deal with sales tax, refunds, shipping, etc.. Check out this video that shows you how to setup an autopilot business using google maps.
Who Is Kevin David?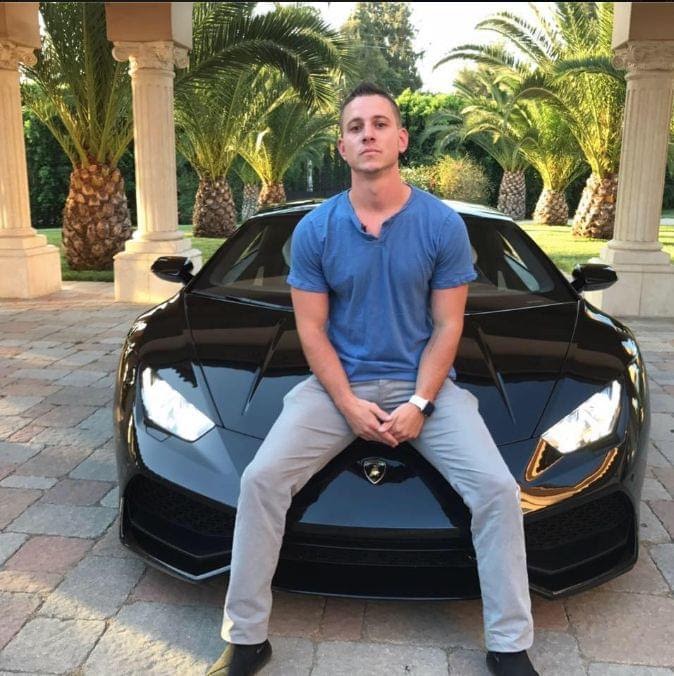 Kevin David is an e-commerce specialist, YouTuber, author, and mentor of millions of people around the world. As a self-made entrepreneur, he owns several businesses, including Marketer Magic, AMZDFY, Shop Inspect, and ZonBase.
While all those businesses are great, AMZDFY is where he really pulled out all the stops.
With co-founder David Arnett, Kevin David created an Amazon FBA mentoring program that takes researching products, reaching suppliers, storing, and finally shipping those products to customers off your hands.
Also known as the "Unemployed CEO," Kevin David has a net worth of over $20 million as we speak.
His YouTube channel has 1.45 million subscribers, and they have given him a way to reach the right audience at the right time.
What Is AMZDFY and How Does It Work?
AMZDFY is a program that takes on product sourcing, order fulfillment, inventory, and similar sides of a business to automate the process. When you have these major factors supported by third-party Amazon experts, it's easier to get started and scale your business in a short period of time.
The AMZDFY team will do the heavy lifting for your business in exchange for a hefty charge. After that, if you wish to carry on, you have to give them a 30% commission or take over these business responsibilities yourself.
Other than getting the best possible deals and leveraging their market research, it's also possible to bring multi-niche products on board. Since Amazon allows you a single seller account, it's difficult to explore products from another niche. AMZDFY bridges the gap and allows you to earn more profits.
AMZDFY First Impression
First off, AMZDFY ads are targeted at Amazon sellers who have $10k capital in the least. So, one might assume that's how much they'll charge you for finding the right products, negotiating costs, storing your products, and finally shipping them off. But the reality is quite different.
However, there's no proof that AMZDFY will actually follow up with their support by promoting your products enough to increase sales. When you first land on the website, all they ask for is your email. You have the option to receive a case study, but you have to put in your phone number first.
Next, the entire website is heavy on promotional landing pages, and the web pages are overloaded with unconvincing CTAs.
They don't reveal their success stories, their course outline, or the exorbitant price that they charge for each membership. We only recently learned about their no-refund policy and $500 continuation fee.
What We Think about AMZDFY?
In all honesty, we have mixed feelings about AMZDFY. On one hand, they offer a profitable mentorship program that covers all the bases of a successful Amazon FBA business. And on the other hand—they don't have any accountability for the actual sales of your products.
So, if your question was whether you'd be able to raise back the $10,000 you paid AMZDFY, the answer is—we can't tell for sure.
What we don't like about AMZDFY is that they won't guarantee success for every entrepreneur. According to Kevin David, it will take anything between 12 to 18 months for you to see the return on investment.
For $10k, it does seem like the team isn't as invested in the business as we would like. Whatever you're making out of the sales, AMZDFY will still take a whopping 30% commission.
Now, if you consider the ever-changing terms and conditions of Amazon, there's a risk that your profile will get banned if AMZDFY makes an error. That leaves you with no customers, no data, and no supplier information to start new.
From what I can see, AMZDFY holds no responsibility for your business. If the desired results don't come through, you'll bear more damage than AMZDFY. Neither Kevin David nor your Amazon coach shares the risk with you because you already paid that $10k upfront.
Key Takeaways
If you're starting out in your e-commerce business or looking to replace that 9 to 5 job, you can choose VIP Gold or Silver to get started with AMZDFY. Silver is the more affordable option given the price Kevin charges for these membership plans.
For example, Silver has an entry-level outline that gives you a lay of the land, but it's not that effective in scaling your business. To get your Amazon FBA business up and running, VIP Gold is much more suitable.
To begin with, you have Kevin and his Amazon FBA experts taking care of the listing, PPC, and optimization. Next, you can leverage one-on-one live classes with e-commerce specialists — two days a week!
The Gold membership is truly a goldmine when it comes to learning Amazon business tricks firsthand. The only drawback is you get to launch one product at a time for $10,000. If you want to work with multiple products, there are additional charges for working capital and inventory.
Is AMZDFY Worth It?
Well, it depends. Both Gold and Silver AMZDFY memberships are helpful for beginners. Their expert team provides you with tried and tested copies to win unbeatable prices and terms. Additionally, your AMZDFY Amazon coach will go over the logistics of handling the live sessions.
However, due to an increased number of participants, there might be a 2 to 4 week wait before you can even move forward with the classes. In our opinion, however, (and this is particularly for the Gold members) the wait is worth it.
If you want to sign up for AMZDFY, keep in mind that you have to sit through the 12-week mentorship program and then get to launch your products. On the plus side, you can start making money as soon as your products are live and listed on Amazon!
Lastly, AMZDFY has lifetime VIP email support. It's one of their commendable features. This means that you can still troubleshoot any product and Amazon FBA problem even after the 12-week mentorship program is up.