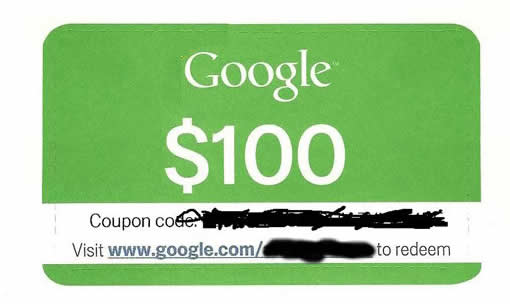 I'm giving away 3 vouchers for google adwords clicks, worth $100 each. I also have another voucher for $75 in Yahoo PPC clicks.
Here is how to get one of these bad boys:
Post your best, most unique money making idea in the comments below. The best 4 ideas posted here will get one of the vouchers emailed to them.
Criteria for money making idea:
1. It must be something you have actually tried and made money with.
2. You have to post the time it took you and how much take home PROFIT you received from the technique.
I'll be judging the techniques based on uniqueness, ease to implement, and time involved. If you don't have a money making idea, traffic generation techniques are acceptable as well, as long as you have actually generated a lot of traffic with the technique.
IMPORTANT: Even if you don't have an idea yourself, I highly recommend you come back and visit this post within 24 hours to learn from the others!