You've probably seen the ads from Walmart Automation Alliance on YouTube making big and bold statements like Walmart is going to take over Amazon soon, you can be a part of this 20-billion-dollar business, etc.
This money-making program by Nick Mocuta offers you a done-for-you Walmart dropshipping business and a course on affiliate marketing. So, your part is to finance this dropshipping business and run the pre-existing store.
Now, I need to be frank with you. I have been making money online for over 20 years, and I have major concerns with the Automation Alliance business model.
Most dropshipping courses won't tell you that in order to succeed, you need to 1) have a lot of cash to spend on advertising as you test out different products to sell and 2) you have to continually search for new products as your products stop selling well and trends change. If you are a beginner, I strongly discourage you from setting up a dropshipping business as your first venture. Instead, pick a business model that EVERGREEN. This means, you set it up once and it produces income for you month after month without having to do anything to it. Dropshipping is NOT a business model like this. You may think autopilot income is a pipe dream, but watch this video to learn a business model that produces autopilot income that won't die out as trends change. You keep all the profits and you own all the products. And it takes less time to setup than a Mikey Kass dropshipping business. It uses a loophole in the google maps system to get you autopilot monthly payments. Video Here.
My own teenage kids even make money with this business model!
Now, you might think it's a great investment opportunity since Nick and his team have already done the legwork for you.
But, can you trust Automation Alliance with your money? Or is it another scam? Walk with me through this review as I'll cover every aspect of Walmart Automation Alliance you need to know before investing. Let's dive right in.
Nick Mocuta: the Founder of Automation Alliance
It won't be wrong if I say Nick Mocuta went from rags to riches. The man came to Los Angeles from Romania with only $500 in his pocket to search for work. As you might expect, his professional journey wasn't so smooth. There were times when he had to spend nights on public park benches.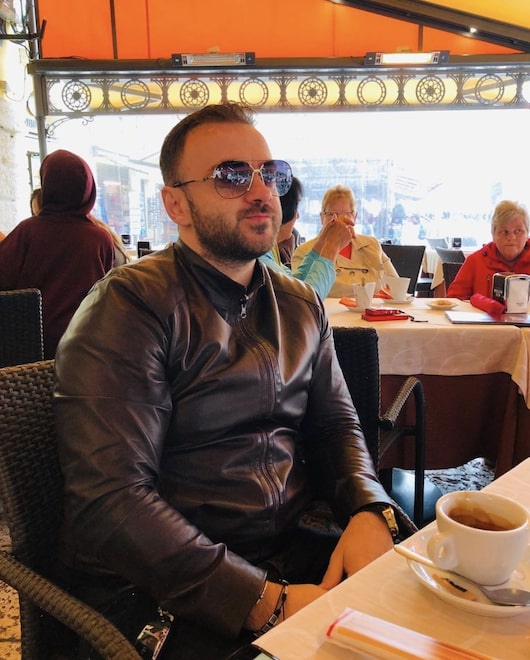 He got into the real estate business and focused on understanding how the business world works. Soon he realized that he had to deliver as per the customer's demands to earn their satisfaction to run a successful business.
With this knowledge, he got into the e-commerce world and started his journey as an eBay seller. He started to closely study the nature of online marketing and tried to find out where the sales were headed.
Using this vision, he took advantage of various online platforms like Amazon, eBay, Walmart, etc., and generated good money. It has been 7 years now, and Walmart is the main platform Nick Mocuta is focusing on in the present time.
The man earned around $30 million from his Amazon sales only, and his net worth is approximately $40 million, according to most sources. As of late, Nick and his team are helping new entrepreneurs make money from Amazon online stores and Walmart dropshipping.
What Does Walmart Automation Alliance Offer?
Let's get the basics of Automation Alliance clear first. It's a technology that automates the whole process of creating and establishing your Walmart dropshipping business. Nick and his team claim that they have already done the basic work for you and have the right blueprint to run this business.
Now, let's take a look at what this program has to offer you and how it can benefit you.
Training Videos
Yes, the process is fully automated. But still, the program includes a few training videos focusing on how to build your own automated business. The videos only cover the fundamentals of dropshipping business on Walmart.
It's a huge bonus for beginners for sure. But if you already know how to create an account and establish a store for Walmart dropshipping, the videos won't be of much use to you.
Automated Walmart System
This automation technology is the key feature of the Automation Alliance programs. To have your own Walmart automation business, you just have to invest a certain amount and do nothing else.
Once you have created a seller account, they claim you don't need to put in any extra effort.
The team will select products for your shop for sale. For this, they will perform thorough research and automatically add the best products to your product listing. You don't have to worry about the sales either.
When a customer orders something from your store, the Automation Alliance team will handle the process. They will choose an Amazon store merchant to get the product and deliver it to the customer as soon as possible.
And guess what? They will also handle the after-sell services and return issues too! In short, it's truly a done-for-you program for you.
Store Management
Yes, the process is entirely automated, but you're the owner of your seller account, and you can get the necessary information about your store anytime you want.
You'll be able to access your store and seller account anytime to track your sales. It's also possible to check out which product is making good money and which is not. Apart from that, Automation Alliance offers you 24 hour customer care services.
So, if you have any queries concerning your store, the automated system, and management, you can easily reach them to get the answers.
How Much Do You Need to Spend to Join Automation Alliance?
You need to book a call and talk to them in person to know the cost.
However, some sources claim the cost is around $10,000 to $30,000 and that's huge if you're launching a store for the first time.
Is Automation Alliance a Scam?
Now, let's get to the big question. Is Automation Alliance legit or a scam? It does not seem like a scam on the surface. There are a large number of people making money with dropshipping (although I do not recommend this as a beginner method if you don't have experience running an online business). There are better, more beginner friendly options I'd recommend instead, like this.
But would I recommend Automation Alliance to you? The answer is no. Here's why:
First and foremost, you need to pay a huge sum before you even get started with your business.
But, here's the problem, you don't get any guarantee that you'll be able to make the money back by selling products. And nothing is mentioned about the refund policies either.
Secondly, you don't get to select the products you'll be selling in your dropshipping store. Hence, you have no control over the sales.
Thirdly, there are many ongoing costs regarding the dropshipping business. You might have to pay for posting ads on various platforms to sell your products which cost a good chunk of money.
Finally, you don't get to keep the whole profit for yourself. Yes, the service isn't free, and you have to share a percentage with Automation Alliance from your sales.
Altogether, it's not worth taking so many risks, and I wouldn't tell anyone to go for it as there are far better and safer options for investing online.
Final Words
Newer entrepreneurs often don't understand the dropshipping business and get frustrated soon. With Automation Alliance, you might have to wait 6 months or more to see any return on your investment. It's definitely not a good choice for amateur entrepreneurs.